Elevate your inflight Delta Air Lines experience on the new A330
17 January 2019
News
General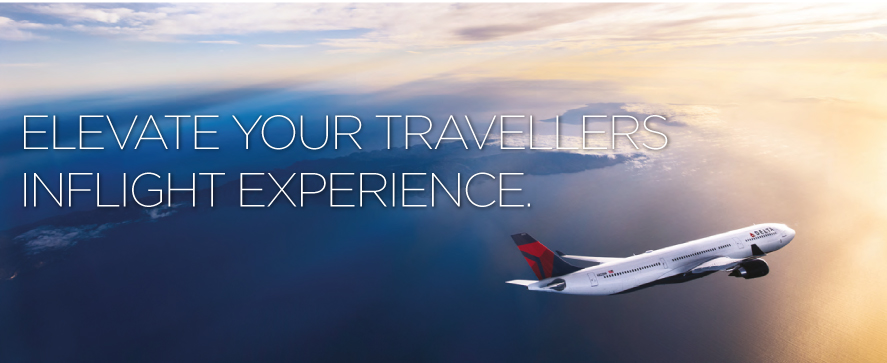 As part of the joint adventure with Virgin Atlantic, Delta is proud to offer flights between London Heathrow and Atlanta, Boston(1), Detroit and New York - JFK on the A330 aircraft. This fleet of aircraft brings travellers an enhanced experience in Delta One, including:
Superior privacy and comfort
Delta's signature 180-degree flat-bed seats offer direct aisle access and now feature a reverse herringbone orientation to offer travellers more privacy than ever before.
Productivity at 30,000 feet
Delta and Virgin Atlantic are the only fully connected transatlantic joint venture partnership, meaning travellers can stay in touch above the clouds with in-flight Wi-Fi. Travellers also enjoy USB power ports at every seat, 110v power and complimentary in-flight messaging via iMessage, WhatsApp and Facebook Messenger on all Delta flights(2).
Entertainment at their fingertips
With Delta Studio®, travellers can enjoy more than 1,000 hours of free entertainment available for streaming via Wi-Fi to laptops, tablets and mobile devices or on their seatback screen(3).
In addition, travellers will continue to enjoy everything they already receive on Delta One, including complimentary Delta Sky Club® access(4) and regionally-inspired, chef-curated meals, paired with wines selected by Master Sommelier Andrea Robinson.

Next time your travellers fly, book Delta and Virgin Atlantic for a better way to fly across the Atlantic.
View the A330 experience video from Delta below.
1. A330 service to Boston begins March 31, 2019.
2. Availability varies by aircraft and route; check your listing for details. Sending photos, videos or SMS messages is not supported. On flights where Wi-Fi usage is heavier than normal, sending messages may take slightly longer. Terms of use apply.
3. Delta Entertainment options may vary by aircraft and route; not available on all aircraft. Entertainment offered via in-flight streaming, our seatback screens or overhead screens. Please check on the Delta website to make sure your aircraft or route is included.
4. Delta Sky Club: All Delta Sky Club rules apply to Delta Sky Club.