Our flying programme for Summer 2021
Today we're excited to announce our flying programme for Summer 2021, with services operating from London Heathrow, Manchester, Glasgow and Belfast. The services will go on sale from 16th May 2020 onwards.

With the schedule beginning from 28 March 2021, we intend to fly to 24 of our returning destinations around the world on a modern fleet of wide-body, twin-engine aircraft comprising of A330-300s, 787-9s, A350-1000s, as well as A330-200s before they retire in early 2022 as planned.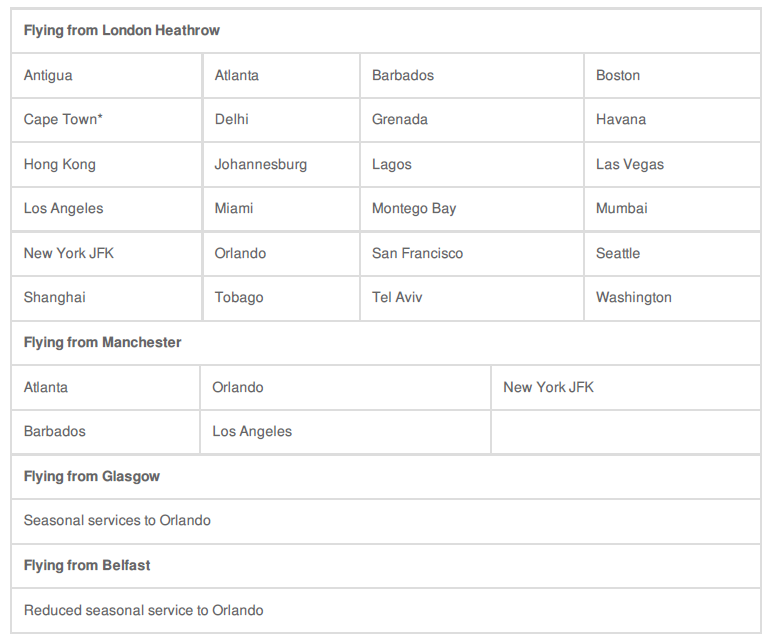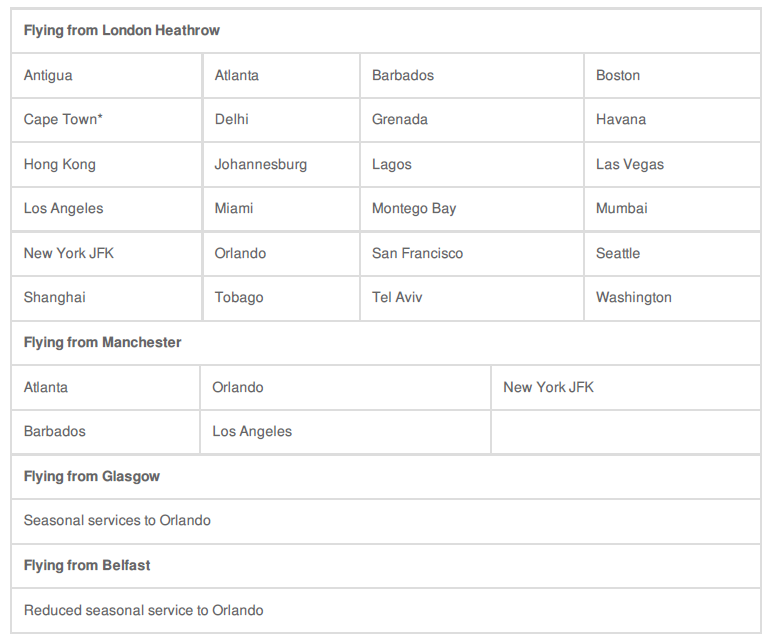 *Seasonal winter service to Cape Town until April 2021

Please note: This schedule is subject to change.

As countries start to lift travel restrictions and demand for travel begins to return, it is expected that we will steadily increase passenger flying in the second half of the year, with a further, gradual recovery through 2021.

Juha Jarvinen, Chief Commercial Officer, Virgin Atlantic commented: "As the Covid-19 crisis stabilises and demand gradually returns, we are looking forward to welcoming our customers back and flying them safely to their favourite destinations. We have taken the opportunity to pause, reflect and reshape our 2021 flying programme looking at
efficiencies in our fleet and connectivity across our network, to ensure it is fit for the future, flying to the destinations we
know our customers love to fly.

"We're delighted that our popular Tel Aviv service, which launched in September 2019, will now increase to double daily, whilst regional flying from Manchester, Glasgow and Belfast will continue to play an important part in offering choice to customers and connecting UK travellers to Orlando, Barbados, New York and Los Angeles."