Out of Date Range 2024/2025 flights - Check availability and quote
We have guaranteed fares for Out of Date Range flights.
We are the only consolidator that enables you to obtain guaranteed fares.
Outbound flights are available up until 31 December 2024.
Inbound flights are up available until 14 January 2025.
Seats are in Economy Classic and Upper Class
Deposits are £79.50 per person for Economy and £124.50 per person in Upper Class (Adults/teens/children) Infant with NO seat – no deposit payable – deposits include TPS fee.
Full payment will be requested 12 weeks prior to departure on all Caribbean bookings, due to the longer ticketing deadline.

For terms, please click here.
The following routes are available: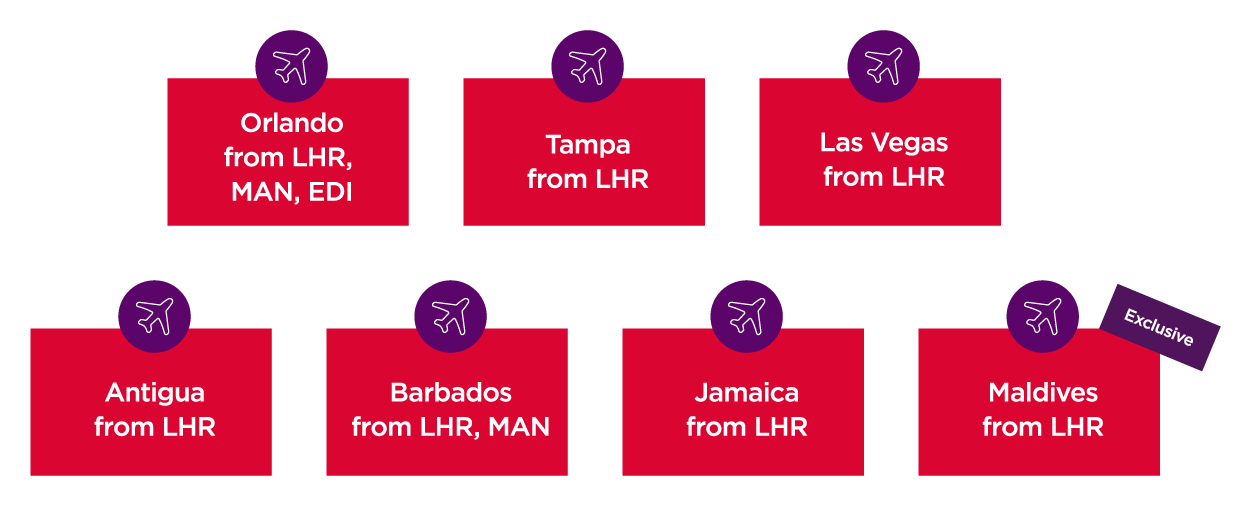 Out of Date Range Quotation Tool and How to Guides
Quote your Virgin Atlantic Out of Date Range for all 2024/2025 flights here.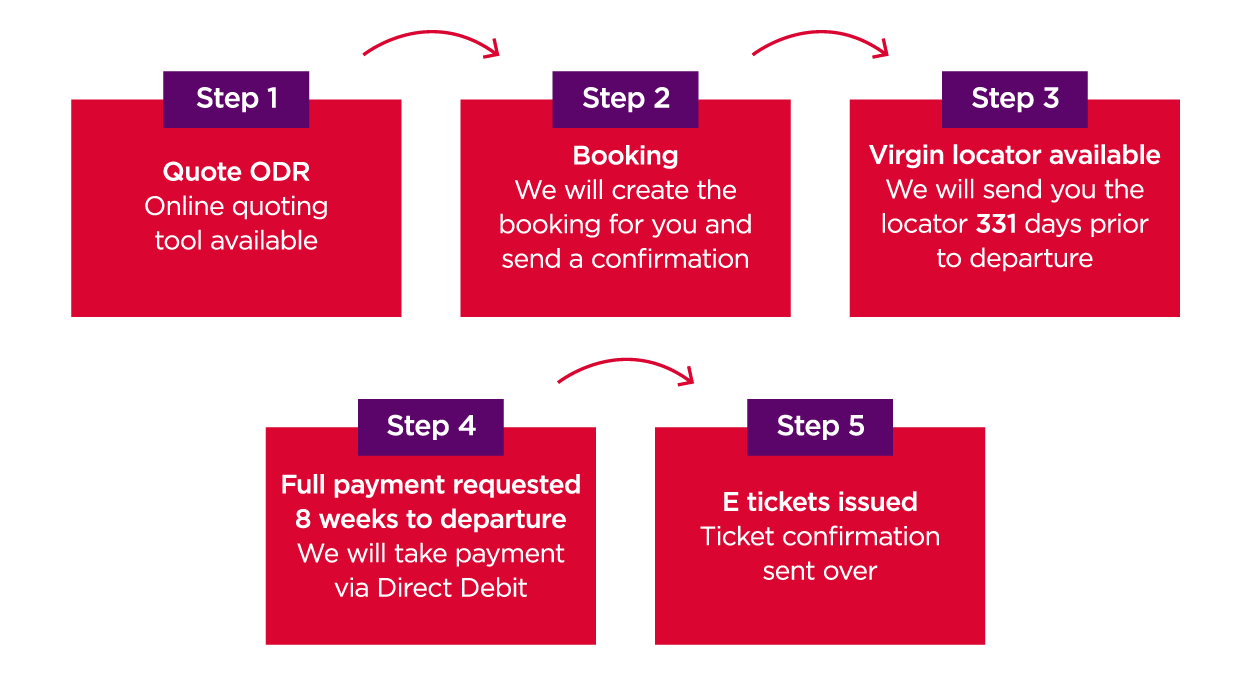 Note: Our quoting tool is password protected. Please contact us for the password: odr@vaflightstore.com
For more information on the Out of Date Range booking process, please click here
To make your booking, please save the sheet and email to odr@vaflightstore.com. Full availability is shown on tab 2 of the spreadsheet. Availability is refreshed daily.
Terms & Conditions
Prices are subject to availability.
All flights must be sold as part of a Package
Bookings are subject to confirmation from Virgin Atlantic Flightstore.
Fare, YQ and taxes guaranteed from booking date.
Minimum stay 3 days, maximum stay 1 month.
The information provided on these documents are proprietary, confidential, and cannot be redistributed to any other parties without the prior written consent of Virgin Atlantic Flightstore.